By Jimmy Siyasa
David Bukenya who has been deputizing retired University Librarian Monica Ntege will now act in her former capacity. This was revealed by the Deputy Vice-Chancellor for Academic Affairs, Rev. Dr. John Kitayimbwa, during a speech he gave at a farewell party for the retiree, held April 26.
"One of the great things Monica has done is to train people. She has groomed an able person. Mr. David Bukenya is going to serve as the acting University Librarian," said Kitayimbwa, during the party held at Learning Commons inside the Hamu Mukasa building.
Bukenya has been deputizing Ntege who had served for 33 years at the Library.
Ntege took over the office from the Late Dr. Frederick Nathaniel Mukungu, whom she had deputized for years until 2015. At the event, Ntege expressed her gratitude to the University administration for their support toward the Library.
"Thank you so much for working with us in the library. I know we have had several challenges but we thank God that the administration, just like where I came from, has been our pillar," she said.
Ntege, who praised the administration of former Vice-Chancellor, Rev. Can. Dr. John Senyonyi for supporting the Library hopes his legacy will continue even better during the current Vice-Chancellor, Assoc. Prof. Aaron Mushengyezi's tenure.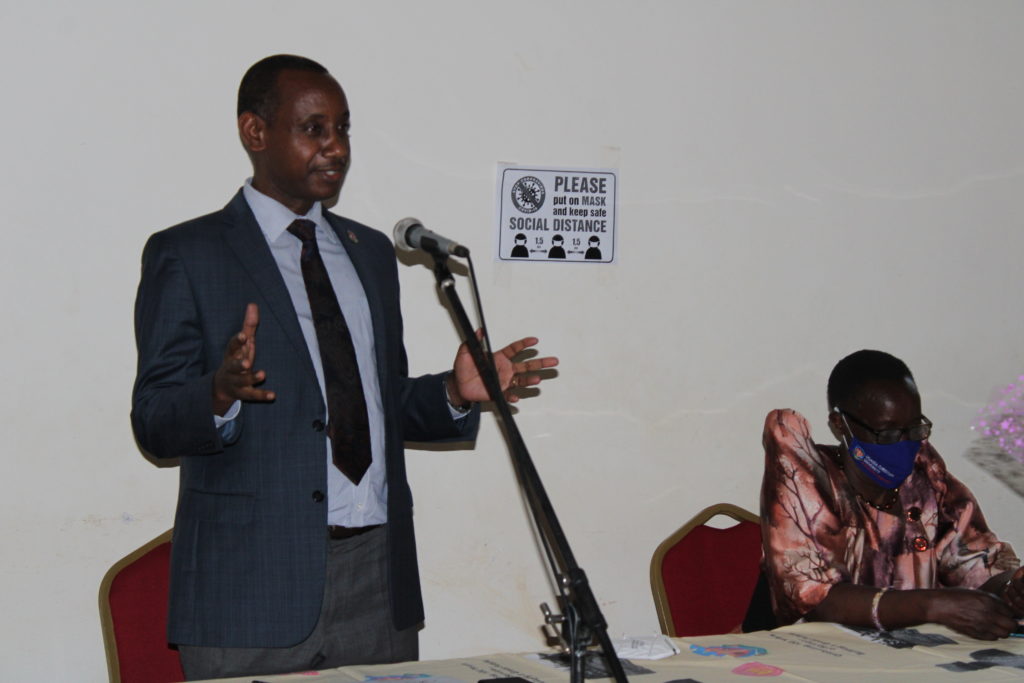 "There are not so many Universities or institutions where you find the administration in agreement with the Library. But, the administration here gave us a fat budget, where we could just draw money from and do our things…," added Ntege urging the current administration to embark on inclusive Library services, which would better service provision for Persons With Disabilities and those with special needs.
She further called upon the University Vice-Chancellor to embrace the idea of establishing a University Bookshop. Ntege believes the establishment will better Library-user experience.
In response, Assoc. Prof. Mushengyezi, who was in attendance said that Ntege's proposal will be possible especially when the University has stabilized from the economic impact of Covid-19 upon the University.
"I know Covid-19 has swept away most of our finances but we should continue to do all we can because the Library is at the heart of the Campus," he said.
He stressed the need to scale up the Library's Information Communication Technology (ICT) resources, saying this would quicken the administration's vision to offer world-class Electronic Library services to users all around the world.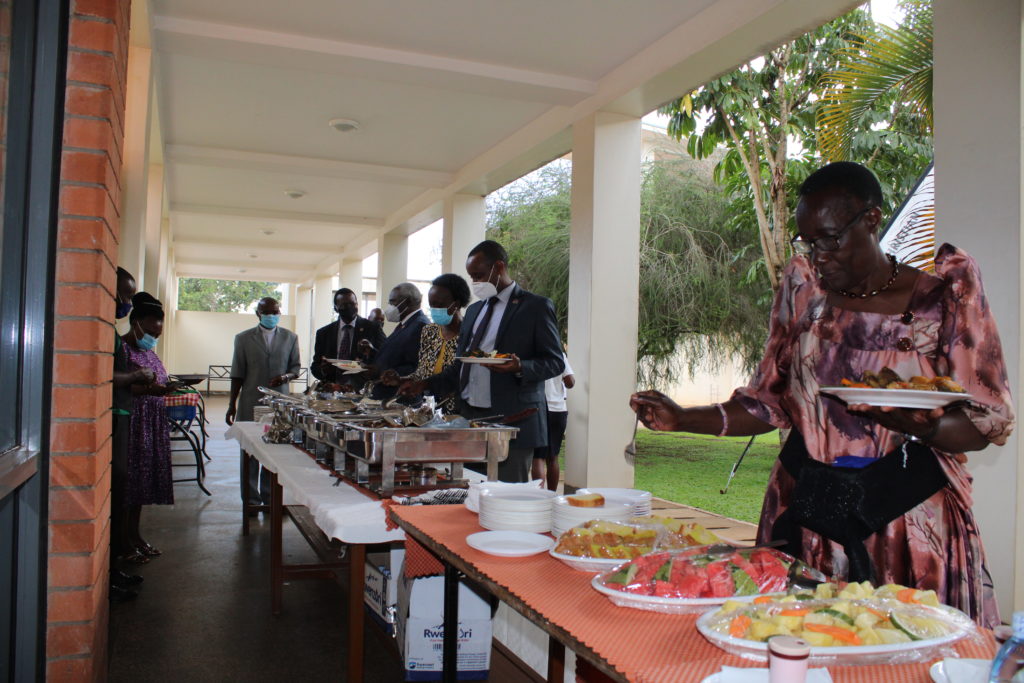 Among other speakers at the party organized by the Human Resource Department was Rev. Can. Dr. John Senyonyi, who acclaimed her for exemplary reputation as did other administrators that spoke, including the DVC Finance and Administration, Mr. David Mugawe. Guests were later treated to a sumptuous meal after which the event came to an end.
Before joining UCU in 1988, Monica Ntege worked for 11 years as a School Librarian at Kibuli Secondary School.